Fun re-energising selection of team building activities Dublin available. Wide choice of venues for activities in Dublin city centre & within one hour travel.
These team building activities are tailor-made after considering such factors as your main event objectives for the day, group members physical abilities and if a competitive or collaborative structure is more appropriate. Our team building activities Dublin can take place at our wide range of venues in Dublin, Belfast and across Ireland.
Popular team building activities in Dublin events that can be tailored to your requirements include:
Vikings, Knights & Thrones


Inspired by our Celtic roots and the recent surge in block buster medieval TV shows being filmed across Ireland's ancient lands – Braveheart, Robin Hood, Vikings and Game of Thrones to name just a few.
This epic events requires a strong sense of camaraderie, planning and thinking 'outside the box' from team clans. Teams have plenty of fun together as they nominate team members to dress up like a Knight – feel the heft of a sword, try on a closed helmet and wear chain mail!
In order to reclaim the Throne team challenges can include:
Chariot Races
Viking Dragon Boat Races
Ballista Challenge
Knight School
Storm the Castle Walls
Beat the Maester
Viking/Braveheart Games

Celtic Team Challenge (Team Building Activities Dublin)
Teams learn a few techniques from our local traditional sports – Gaelic Football, Hurling etc. and then go head-to-head in their quest to score points and the days ultimate winning prize! Team Challenges can include the GAA Relay Race, Lift & Hold the Sliothar, Team Skis, Wheelbarrow 'Welly Wing' Relay, Puc Fada, Horse Shoe Throw and many more.
Scandinavians, Canadians and Americans taking part in this team challenge should have an advantage given our ancestor connections from bygone times…!
For further information on this event please click here

Floating Frenzy (Team Building Activities Dublin)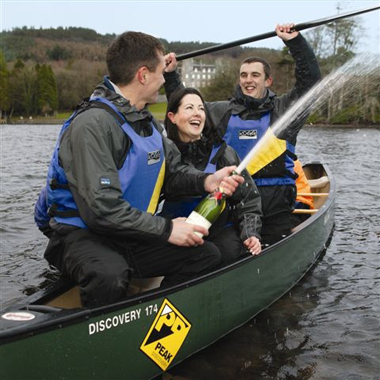 After completing a range of team building activities such as 'crypton factor' type team games and archery, teams board their stable catamaran canoes and make safe passage to a mystery location using the ancient map they have pieced together, which will lead them to their ultimate objective,retrieving sunken treasure from the watery depths….which begs the question who can get there first!
For further information on this event please click here

I'm on a team building day….GET ME OUT OF HERE! (MOST POPULAR)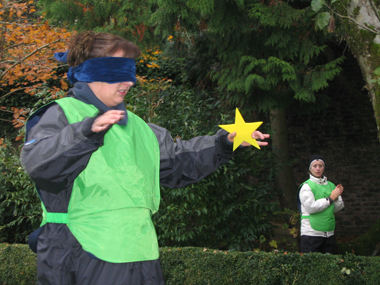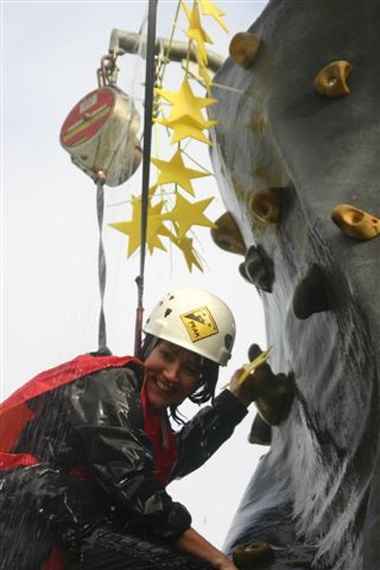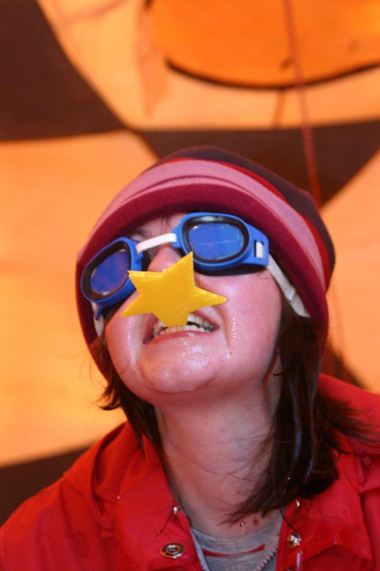 Inspired by the hit TV show 'I'm a Celebrity…Get me out of here!' this event involves teams competing head-to-head through a series of 'Bush Tucker' type team challenges as they try to collect as many gold stars as possible.There are a range of challenges such as the Waterfall and the Spiders Web, but the Sensory Tent challenge is always the one most talked about….! When teams enter the Sensory Tent they have to collect 10 gold stars which are hidden in 5 mystery containers. Those team members who volunteer to retrieve the gold stars will be blindfolded and will therefore need direction from the remaining team members.
In order to be victorious, teams need key team working skills including problem solving, ability to trust support & encourage one another and effective communication.
For further information on this event please click here
Team building activitiesDublin

Its a knockout (Team Building Activities Dublin)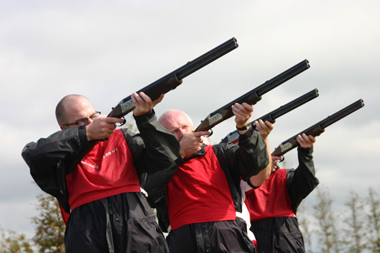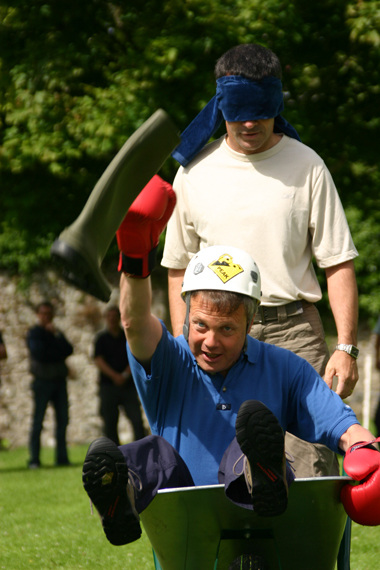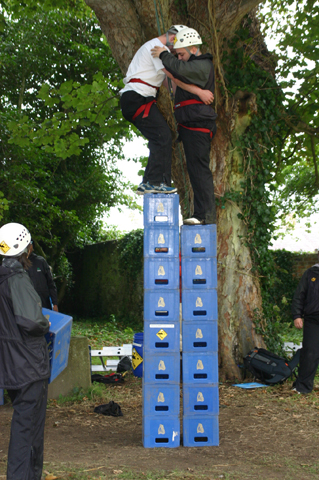 Teams are put to the ultimate test as they go head-to-head in a range of team activities in their quest to gain pole position in the GRAND FINALE go-kart starting grid.
Activities that teams circulate through can include:
Wheelbarrow 'Welly Winging' Relay Race
Archery
Clay Pigeon Laser Shooting
Climbing Wall
Canoeing
Group Ski Challenge
GRAND FINALE – Go-Kart head-to-head Le Man Race
Before go-karts can be lined up on the grid teams must first talk strategy…..how they will build and design their kart, how they will switch drivers over quickly etc. May the best team win….!
For further information on this event please click here
Lord of the Manor (Team Building Activities Dublin)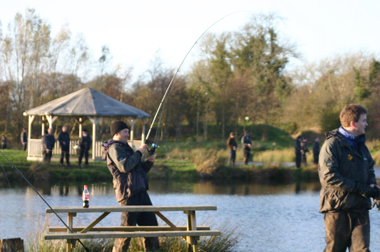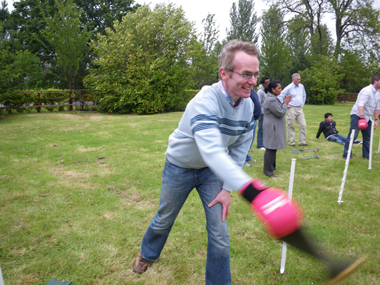 Teams '˜step back in time' as they take part in a range of classic Irish country pursuits set against the stunning backdrop of a country estate.
The question is which team can score the most points and be crowned '˜Lord of the Manor'….popular team country pursuits include:
Sheep Herding (without the help of a sheepdog!)
Wellington Boot Winging Competition
Archery
Clay Pigeon Laser Shooting
Falconry
Puc Fada
Boat Rowing
Fishing
….just to name a few.
For further information on this event please click here
Search & Rescue (Team Building Dublin)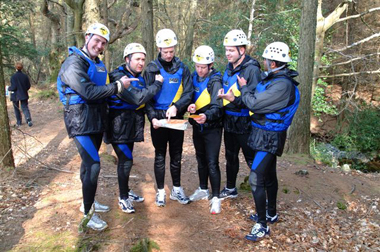 Philip the casualty has been missing in the woods for some time and the only way teams can uncover his location is to crack the map co-ordinates, however they can only do this by completing a range of team building activities successfully.
Then once Philips location has been figured out the race is on to locate and evacuate him to the nearest field hospital on a stretcher for treatment.
Teams will have to pool their resources and work together collaboratively in order to rescue the ill-fated Philip!
For further information on this event please click here
Terra Firma Conundrum (Team Building Event)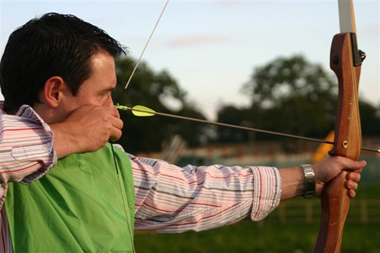 Teams circulate around a range of fun 'crypton factor' type problem solving games and test their aim with some archery team building activities.During the day teams also have to design and construct an air powered bottle rocket, which is then launched at the end of the day in the 'Grand Finale'. The team who's rocket travels the furthest will be crowned champions!
Effective brainstorming and creativity are essential as teams strive to design a rocket that will fly the furthest! Rockets typically fly over 200 feet which makes for quite a spectacle.
For further information on this event please click here
Build your own event…. (Team Building Event)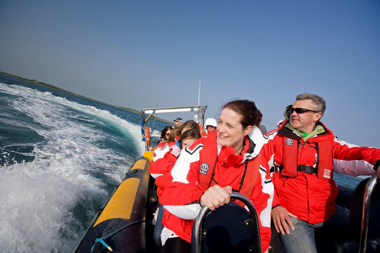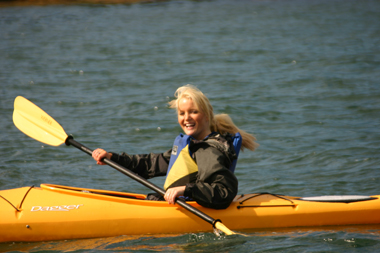 Choose from a structured team building challenge with competing teams, or just a more relaxed activity-based day where folk can '˜have a go' at various activities that take their fancy.
The event venue is determined by the type of activities you would like to do or vice versa.
The event can be tailored to include a range of your chosen activities whether 'adrenalin filled' or 'easygoing' from the following list:
Cycling Tours
Archery
Rock Climbing & Abseiling
Orienteering
Guided Mountain & Forest Walks
Raft Building & Racing
Fly Fishing
River Bouldering
Canadian
Canoeing
Nordic Walking
4×4 Driving
Helicopter Flights
Golfing
Coasteering
Crate Climbing
Treasure Hunts & Historical Tours
Zip Lines
Team Games
Falconry
Power Boat Sea Safari Tours
Mountain Biking
Kite Surfing
Horse
Riding
Sea Kayaking
Laser Clay Pigeon Shooting
White Water Kayaking
Samba
Band
Irish Dancing Workshop
Mobile Climbing Tower
Water Colour Painting
Workshop
Ceramic Pottery Workshop
Croquet on the lawn
Rocket Launch Challenge
Go Kart Le Man Race
Community Action Project (Team Building Dublin)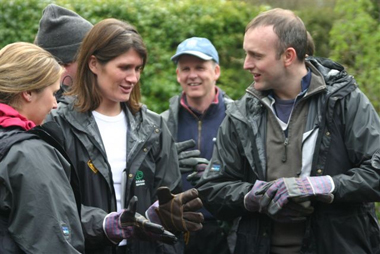 These projects give organisations the opportunity to help fulfil their Corporate Social Responsibility programme (CSR).
Going far beyond organisational PR, organisations employees feel good about the organisation they are working for. They are more likely to be motivated & more productive and it is a win-win situation for all involved.
It is a great opportunity to reflect your company's values by making a positive contribution to shaping the development of the community.
Community based projects are available through our partner organisations.
Example projects include:
1. Development of gardens & play areas in children's respite homes.
2. Raising essential funds for local community projects.
3. Restoration of public pathways.
4. Building bicycles and go-karts so local disabled children can use them
The type of community based project is entirely flexible and so organisations can choose which project would best suit their outlook and needs.
For further information on this event please click here
Also see our treasure hunts dublin website page for more team building ideas.